10 Ideas for a School Breakfast that your children will love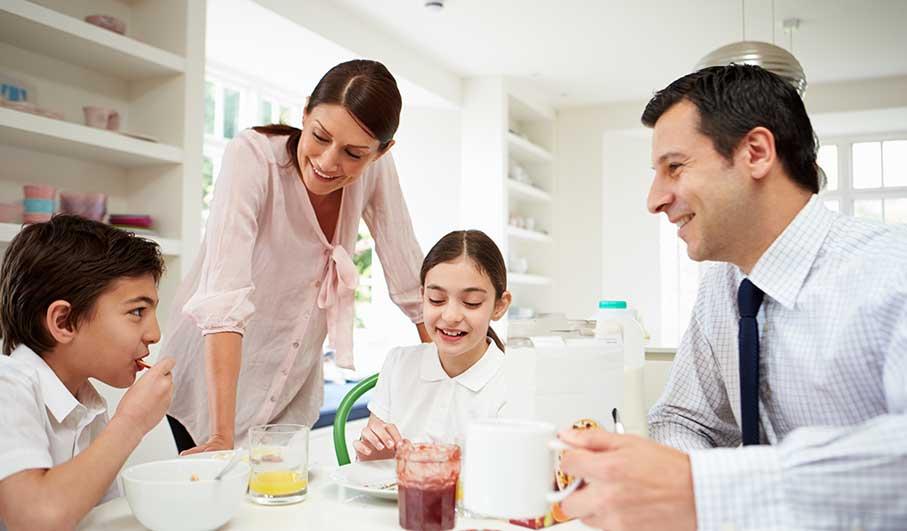 Studies and researches have proven the importance of a healthy breakfast in stimulating children's growth and improving their academic performance with the start of each brand new day.
That being said, let's learn some easy-to-make and delicious breakfast recipes that we can prepare for our little ones with healthy and balanced ingredients!
Thin slices of bread with raisins and a little Ricotta or cottage cheese, with a cup of milk.
A cup of milk with slices of fresh fruits and a piece of whole-wheat bread.
A warm cup of milk with low-sugar breakfast cereals that are rich in dietary fibers
A Halloumi or Akkawi sandwich in Arabic whole wheat bread, alongside tomatoes and cucumbers with a cup of milk.
A cup of milk with 2 slices of whole-wheat toast topped with some jam or Labne or any kind of low-fat soft cheese.
A berry milkshake or any other kind of fruit that a child loves, with a little bit of honey.
An egg with milk omelet to which we can add the kinds of vegetables that our little ones prefer, such as tomatoes, onions, asparagus, and parsley.
Slices of toast with peanut butter and banana with a cup of milk.
Hot oatmeal and milk porridge with a handful of berries and walnuts or any other kind of fruits and nuts that a child will like.
A home-made muffin from whole wheat, with a little grated cheese and a cup of milk.
This was just a small list of some healthy school breakfast ideas for children. We hope you enjoy preparing them and that your kids find them yummy!
References: