What's the Importance of Teaching Life Skills to Children?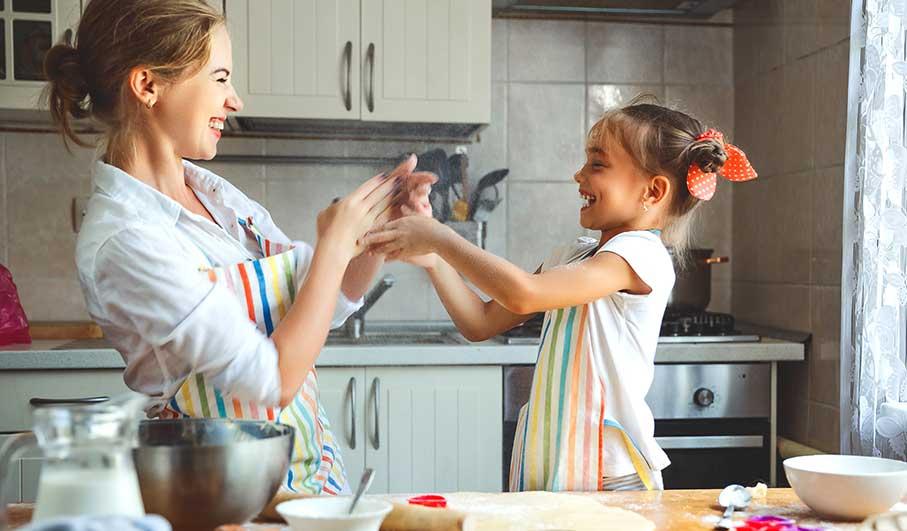 Life skills are the skills that a child acquires through learning and experience, and which help him to effectively deal with issues and problems he might face in his daily life.
These skills include: creativity, critical thinking, finding solutions to problems, ability to communicate and cooperate with others, in addition to independence, awareness and personal and social responsibility.
Teaching Life Skills to Children
We need to teach our kids the most essential life skills in stages, starting with simple daily situations so that by the age of 12, they would be able to:
Follow a certain daily routine.
Take a bath alone and look after personal hygiene at all times.
Choose their outfits without help.
Take part in doing house chores such as separating dirty laundry, folding clean clothes, preparing the dining table, making simple meals, washing the dishing, making the bed, mopping and sweeping the floor, throwing the garbage…
Save money in an effective manner and spend it wisely.
What Are the Benefits of Teaching Life Skills to a Child?
Helps him develop self-confidence and successfully adapt to life changes, in addition to facing the challenges that might come his way such as bullying.
Gives him a voice in school today and in society later on.
Allows him to develop the experience he needs to understand his responsibilities and rights in life so that he can handle challenges, opportunities and problems in the future.
In summary, life skills, no matter how varied and different they may be, help pave the way for a child to have a prosperous life and bright future. And this is without a doubt, what every mother wants for her child!
References: