Raising a Calm Child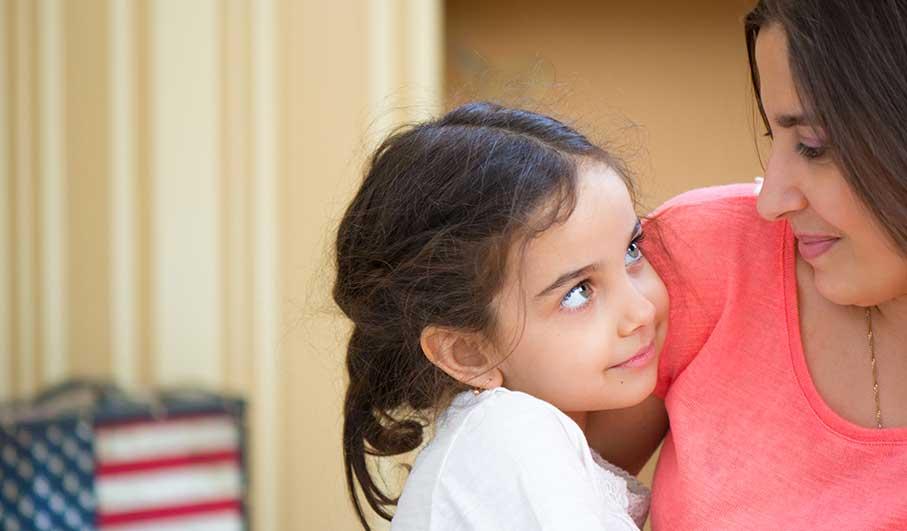 Part of being a mother is teaching our kids the many skills they will need later on in life. And perhaps one of the most important skills to master, is the ability to remain calm and not get overwhelmed by negative emotions and troubles.
So, how can we teach this to our little ones? Here are a few tips:
They're just kids! Let's avoid assessing their negative behaviors and childish motives from an adult's point of view because they are only innocent acts we need to make right with nothing but love and calmness away from anger!
We are their "calm" role models who know how to formulate our words in a positive way and avoid negative behavior in front of our little ones. We do our best to lead the way for them, instead of pressuring them to move forward with force.
Let's expect less from them so that they don't feel pressured or nervous, and therefore lose control over their temper.
Let's cater to the child's actual needs and desires in a very objective way rather than just imagining it out of worry or fear for him.
Let's engage with the child in activities and exercises that teach him to be calm, like meditation or children's yoga for example.
Let's teach our kids what to do after they make a bad decision or do something wrong. It is important that they know how to fix their mistakes, learn from them and move on in their lives.
Give them responsibility! When the child feels entrusted to do something, he will be motivated to perform the act and will get a feeling of self-satisfaction and calmness out of his accomplishment.
Those were our humble tips to help mothers raise a calm child who will be able to handle challenges later on in his life, with lots of composure. What do you think? Let us know in the comment box below!
References: